« Return to Previous Page
Soane River God Mask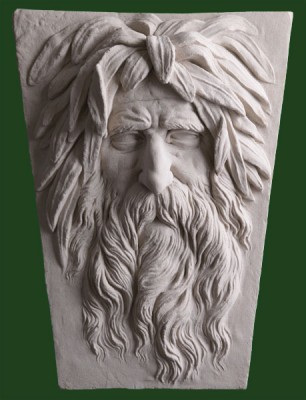 Soane River God Mask
---
The Soane Museum original is a design created by the famous Coade manufactory and dates from c1775. Attributed to the English sculptor John Bacon (1740-1799) and probably inspired by the seventeenth century garden sculptures at Versailles, the mask is in the form of a keystone and can be used as an architectural feature or simply as an intriguing interior decoration or in a landscape.
---
Description

Product Description

ID: TLQ970

Height: 585mm (23")
Width at top: 435mm (17 1/8")
Width at base: 295mm 11 5/8"
Maximum depth of base block 55mm 2 1/8"

More to See

Aged Haddonstone

Looking for cast stone products with an older, weathered look? Check out our selection of unique, limited availability aged Haddonstone ornaments. We are located near Toronto, Ontario.

Our Portfolio

Want to see this piece and more used in a real-life garden or landscape setting? Browse through our portfolio to see stunning photos of projects completed by us or using our products in the Greater Toronto Area (GTA) and across Canada.