« Return to Previous Page
Soane Corybantes Plaque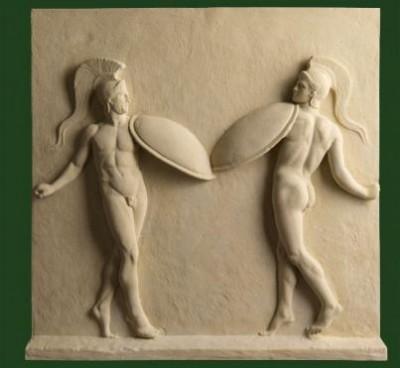 Soane Corybantes Plaque
---
Corybantes were armed dancers who worshipped the Phrygian goddess Cybele with drumming and music. Soane owned two casts taken from a celebrated original Roman relief at the Vatican Museum. Found at Palestrina, the panel is taken from a first century copy of an original dating from the fourth century BC.
---
Description

Product Description

ID: TLQ975

Height: 710mm (28")
Width: 725mm (28 ½")
Maximum depth: 63mm (2 ½")
Weight: 31kg (68 lb)

More to See

Aged Haddonstone

Looking for cast stone products with an older, weathered look? Check out our selection of unique, limited availability aged Haddonstone ornaments. We are located near Toronto, Ontario.

Our Portfolio

Want to see this piece and more used in a real-life garden or landscape setting? Browse through our portfolio to see stunning photos of projects completed by us or using our products in the Greater Toronto Area (GTA) and across Canada.