« Return to Previous Page
Rhubarb Forcer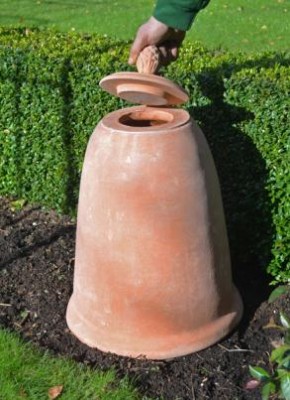 Rhubarb Forcer
---
This new Rhubarb Forcer is based on a traditional design yet made from the company's unique TecLite material, meaning it is of a thin-wall construction making it easier to move whilst being frost resistant, unlike most terracottas. The use of rhubarb forcers has been well established in England since the early nineteenth century.
Rhubarb forcers encourage the plant to grow and, once the lid is removed, encourages the shoots to grow towards the light. The perfect addition to a kitchen garden or cottage garden, whether used purely as an ornament or for improving rhubarb cultivation.
---
Description

Product Description

ID: TLA532

Height ex lid: 450mm (17″)
Diameter: 350mm (13″)
Weight: 20kg (44 lbs)

More to See

Aged Haddonstone

Looking for cast stone products with an older, weathered look? Check out our selection of unique, limited availability aged Haddonstone ornaments. We are located near Toronto, Ontario.

Our Portfolio

Want to see this piece and more used in a real-life garden or landscape setting? Browse through our portfolio to see stunning photos of projects completed by us or using our products in the Greater Toronto Area (GTA) and across Canada.