27 Pool Landscaping Ideas Create the Perfect Backyard Oasis
In this post we have collected the most inspiring pool landscape designs that we could find to help you visualize and plan the backyard oasis that you've always dreamed of. The photos in this collection cover a variety of styles, sizes and price levels of pools and backyards and are best used as a starting point for further research. The right choice of hardscaping, garden decorations and plants can make the difference between a cold, uninviting area and a warm, welcoming outdoor atmosphere. Create a backyard getaway like one of the ones below and all your friends, family (and possibly neighbors) will jump at the chance to visit your private summer retreat.
You can choose to design the landscape yourself or enlist the help of a professional such as a landscape architect. Water fountains, planters, garden furniture, colorful flowers as well as stone retaining walls and pathways all add to the relaxing feel of the landscape. There is nothing quite like enjoying a cold drink and soaking up the sun's rays beside a clear, refreshing pool on a hot summer day. Enjoy the photos below and let us know if you found the ideas useful by leaving a comment.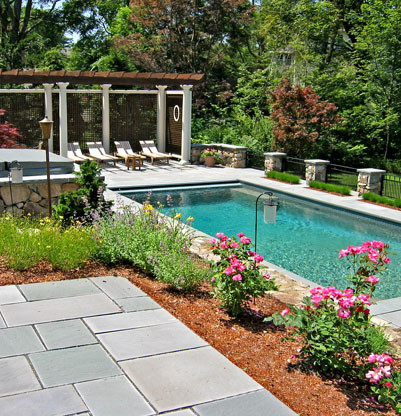 By Boston Landscape Architects & Designers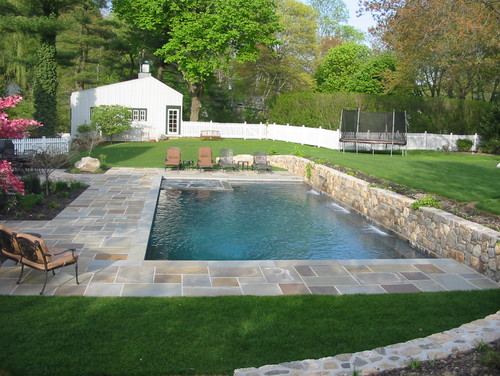 By Norwalk Pools and Spas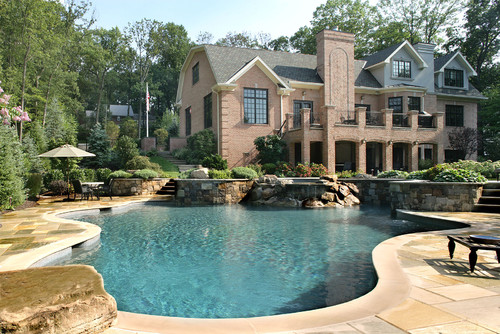 By Nutley Landscape Architects & Designers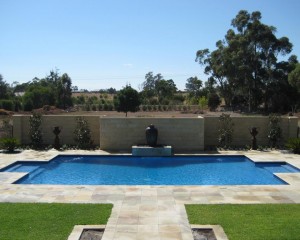 By Aquacon Pools and Landscaping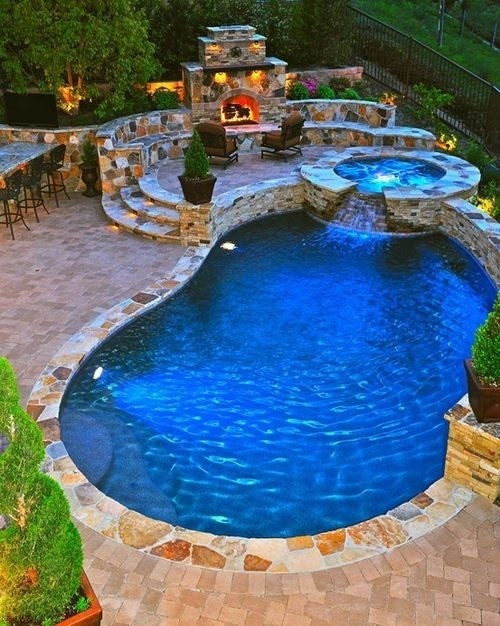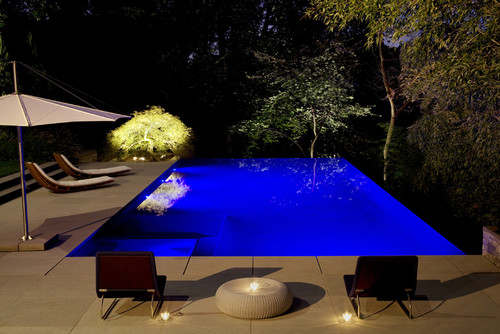 By Chantilly Pools and Spas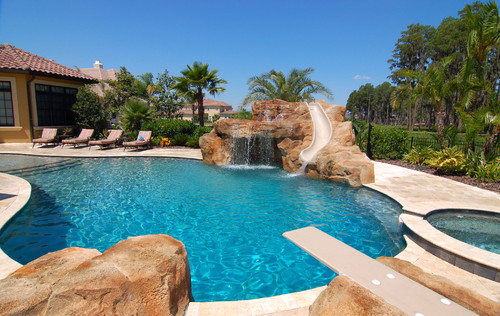 By Tampa Stone, Pavers & Concrete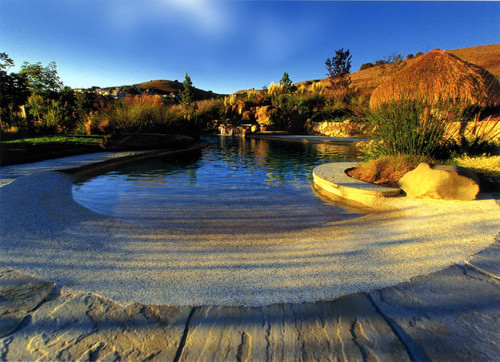 By Mill Valley Landscape Architects & Designers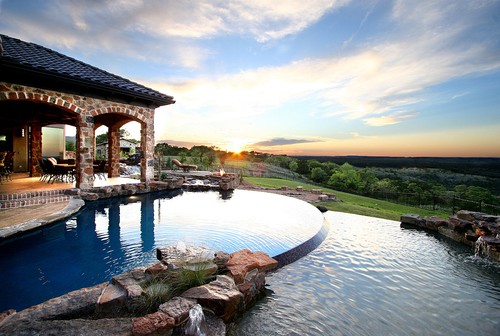 By Austin General Contractors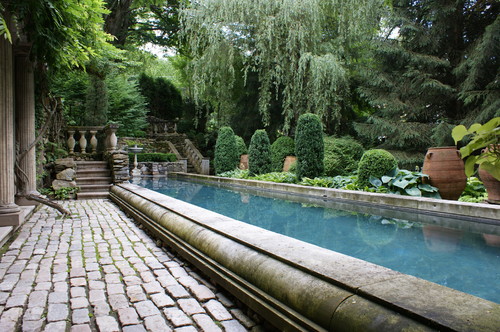 By Kennett Square Photographers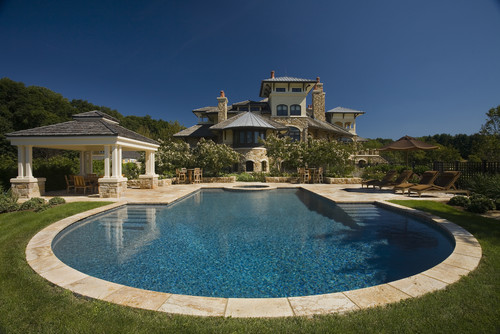 By Pittstown Pools and Spas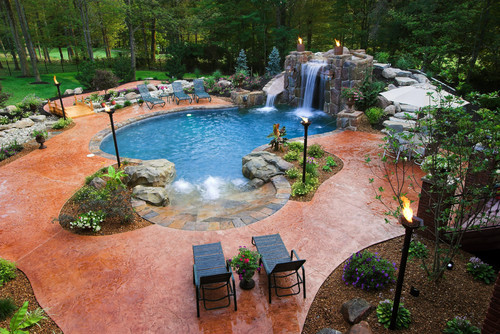 By Florence Pools and Spas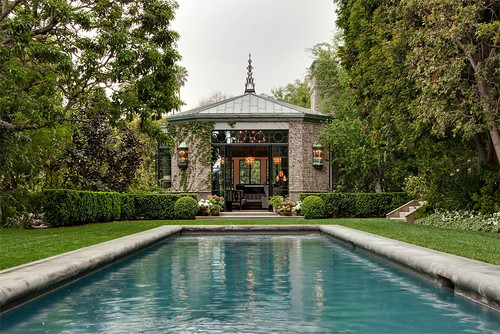 By Los Angeles Architects & Designers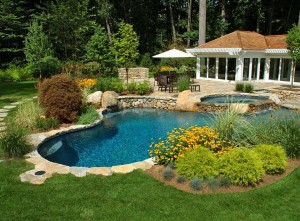 By G & R Pools & Spas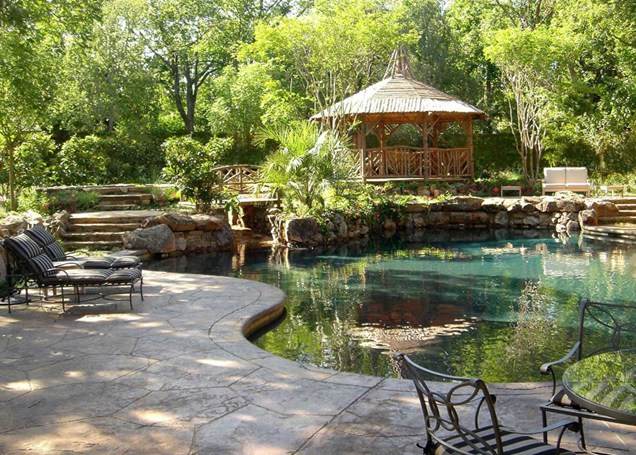 By Harold Leidner Landscape Architects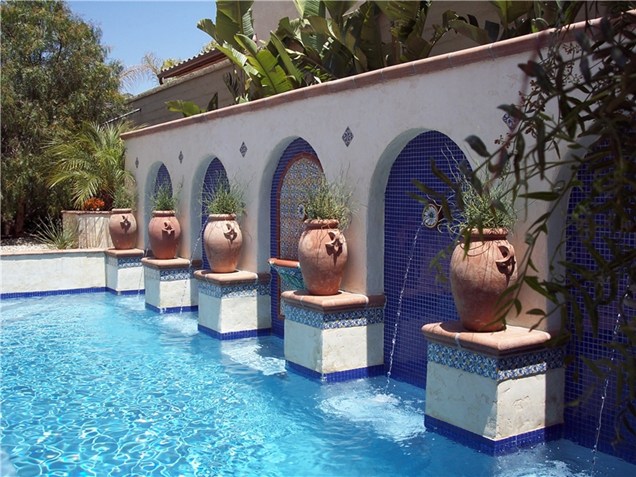 By Studio H Landscape Architecture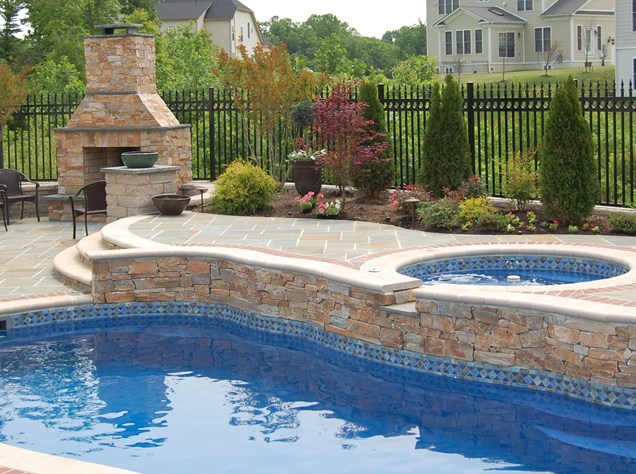 By Carville Landscape Co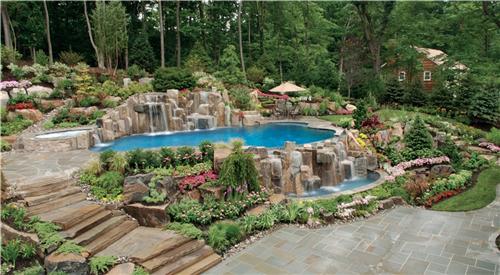 By Cipriano Landscape Design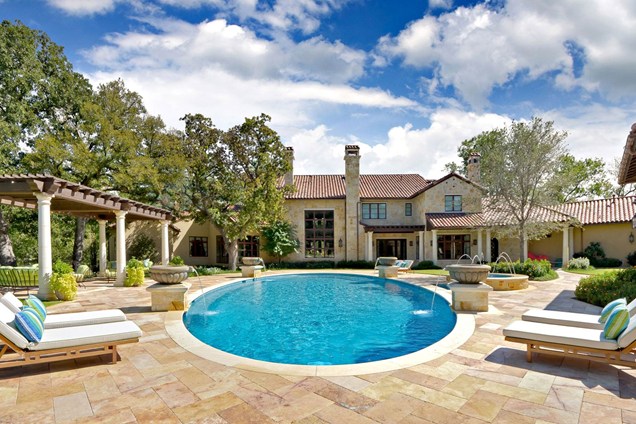 By Harold Leidner Landscape Architects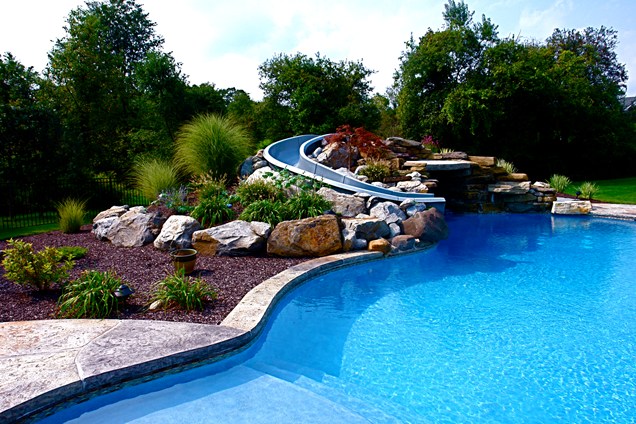 By Lehigh Lawn & Landscaping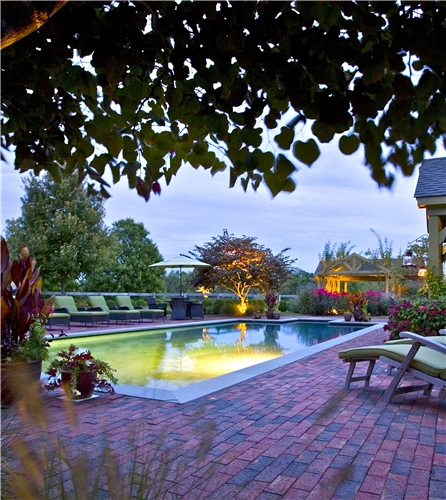 By Liquidscapes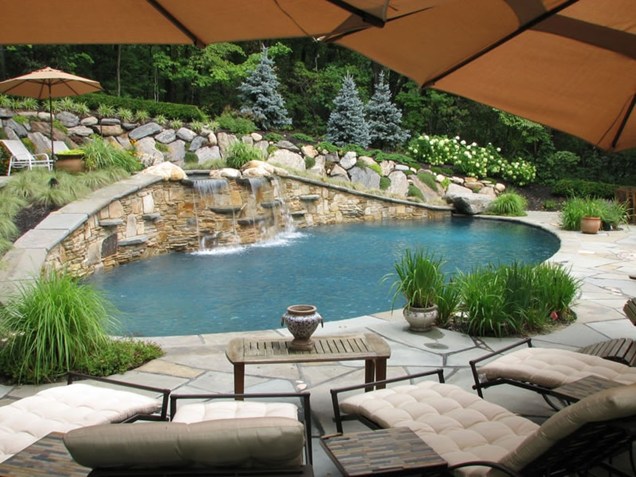 By Sitescapes Landscape Design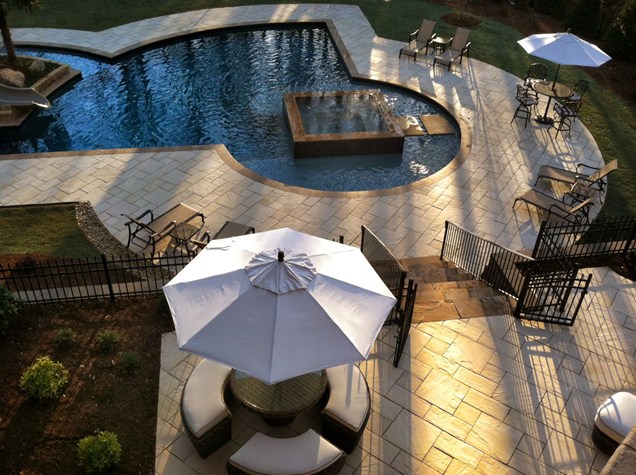 By Silver Creek Stoneworks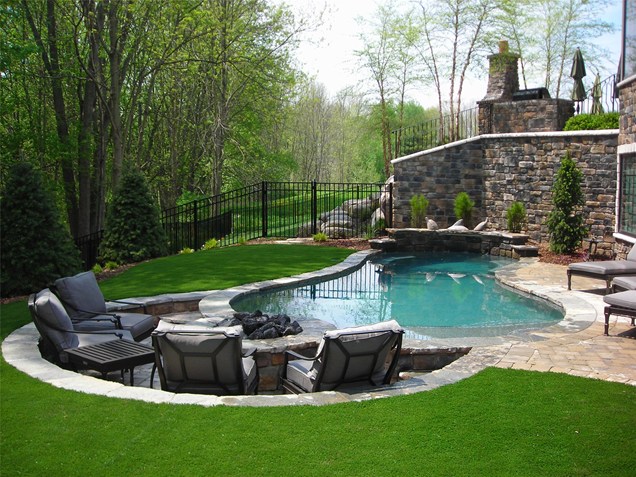 By Apex Landscape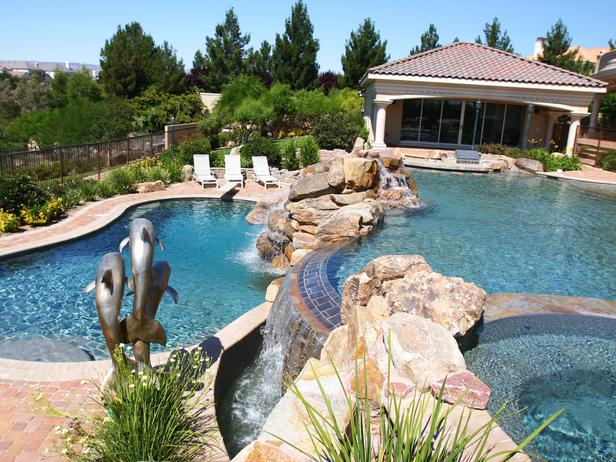 By Paragon Pools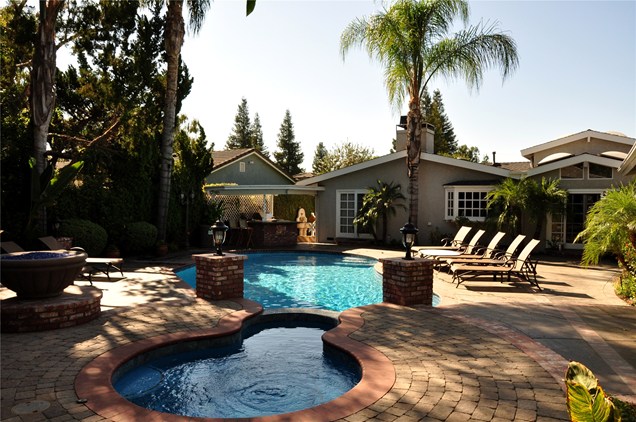 By The Green Scene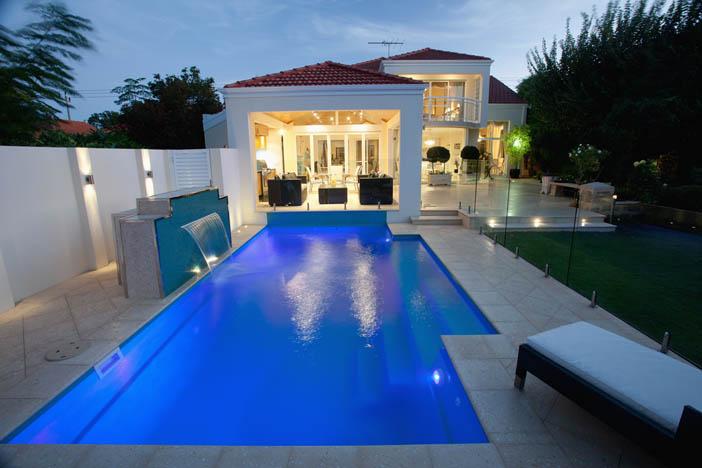 By Leisure Pools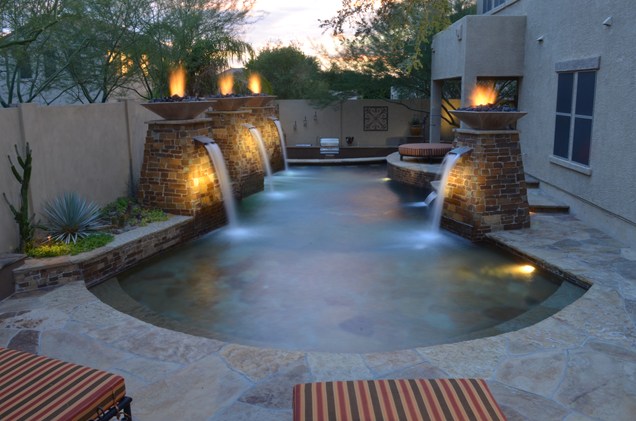 By Lone Star Landscaping