Landscape architecture? Yes, there's an app for that. There are actually quite a few handy apps that every tech-savvy landscape architect should consider adding to their virtual toolbox. Let's take a closer look at the applications that made the top 10.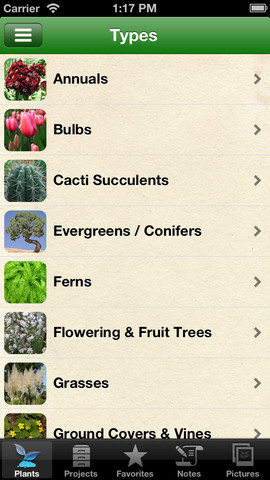 Landscaper's Companion
Landscaper's Companion is a comprehensive reference guide to flora covering more than 25,000 trees, shrubs and flowers. The database covers 17 categories of plant life found in North America, the UK and Australia. Information provided for each plant species includes growth habit, aspect, USDA zone, plant size and water requirements. Users can enter location attributes, flower color, bloom time and size parameters and the app will generate a list of suitable species.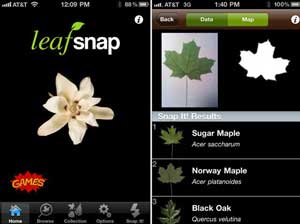 Leafsnap
Leafsnap is for those moments when you simply cannot remember the botanical name of a species. It includes a visual recognition algorithm that can identify trees from photos of their leaves. The process is quite simple; place a leaf on a white background, snap a photo and upload it into the app. Leafsnap is currently limited to tree species found in the Northeast U.S., but it is being expanded to cover the entire country. The Smithsonian Institute, University of Maryland and Columbia University are collaborating on the project to further develop the app.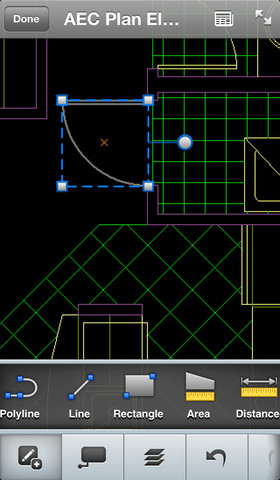 AutoCAD 360
What happens if you are away from your computer and you have to work with an AutoCAD file? You used to be out of luck, but AutoCAD 360 gives you the ability to download and work with DWG files right on your iPhone. Once the file is downloaded you do not even have to be online to work with it. The app allows users to work in both 2D and 3D drawing, so you can update renderings on the go and send them to colleagues or clients.
Planimeter
Planimeter allows architects to quickly obtain rough measurements of site boundaries in the field.
The app uses measurements on imperial and metric satellite maps to calculate the area, perimeter and distance of a given site. The surrounding area can also be measured, allowing architects to obtain all the measurement data needed when on a site visit. The numbers obtained can then be used to estimate the scale of the project and the resources it will require.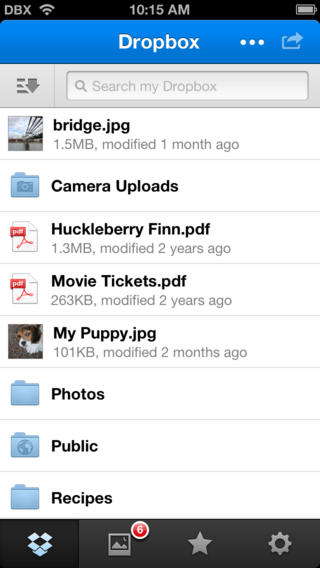 Dropbox
Landscape architects are constantly exchanging information with designers, landscapers and clients, and Dropbox allows that information to be shared across numerous devices. It works with iPhones, iPads, iTouch and any other device on which Dropbox is installed. It is the ultimate communication app and is a must-have for landscape architects who spend their days sending and receiving project files.
Drawings, photos and files of any kind can be stored in one program and distributed as needed to other devices. Sending large files via email is a slow and problematic process, and one that Dropbox users never have to worry about. The files are securely stored and transferred, and users can allow a third party to access specific folders in their Dropbox. The app claims that it simplifies the life of the user, a claim it certainly follows through on.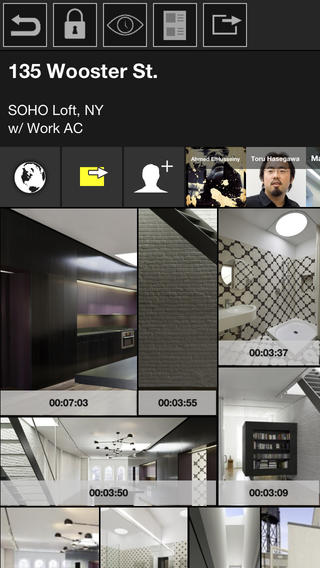 Morpholio
Morpholio was created by architects as a platform through which designers can collaborate, critique and share in the creative process. It weaves social media, the cloud and device culture into the mix and allows artists across a number of creative disciplines to interact with each other. There are even features that enable users to upload work for critique by the community of Morpholio users. This is a fun new iPhone/iPad app with exciting potential. Download it from the iTunes App Store here.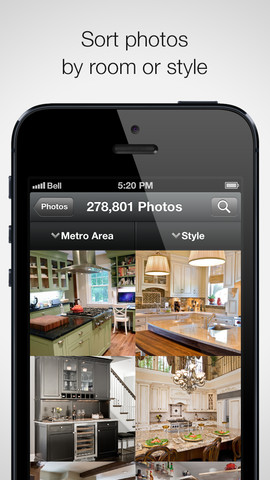 Houzz
Houzz is an architecture and design app with a monstrous database of images to inspire new projects. It covers mostly indoor spaces, but there is a dedicated section to outdoor architecture and design. It is the perfect brainstorming app to help get the creative juices flowing and come up with new ideas. The outdoor section contains over 240,000 photos of inspired outdoor spaces. The images can be filtered by space and style, with separate sections for deck, patio, landscape and pool designs. A range of designs are covered, with emphasis on unique, high-end architecture and design.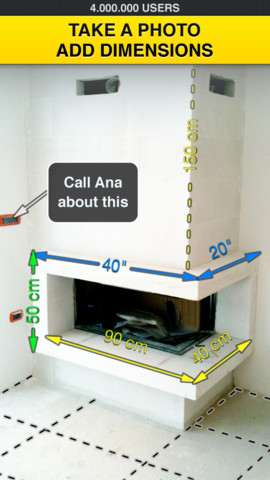 My Measures and Dimensions
My Measures and Dimensions is an app designed for the storing and sharing of space and object dimensions. It benefits architects, carpenters, real estate agents and other professionals who work with dimensions on a daily basis.
Simply take a photo of the object you wish to store dimensions for and use angles, arrows and text to record the dimensions. Save the file and refer to it as you wish or share it with others.
Application Features:
Record and store dimensions on a photo
Organize saved images into folders
Easily share multiple folders or files
Export photos and dimensions to the photo library
Send saved files via email
Landscape and portrait formats supported
Supports metric and imperial units; feet, inches yards, meters, centimeters, etc.
Leica laser meter supported (depending on connectivity).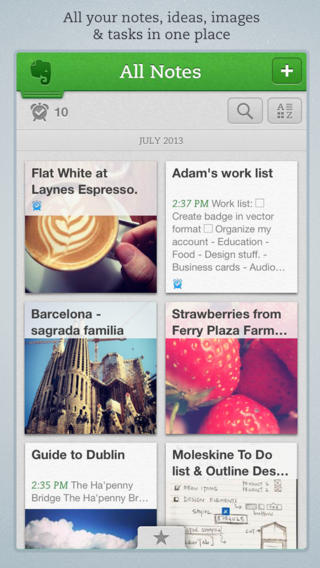 Evernote
Evernote is a clever app that helps professionals get organized, plan projects, get reminders and store project details. You can write notes, capture images, record audio…and have it all stored in an easily accessible system. It is marketed as a tool that captures experiences, but it is also a powerful organizational tool that lets users record any type of information at any time and access it later. The broad features of this app allow users to customize its use to suit their specific needs and lifestyle.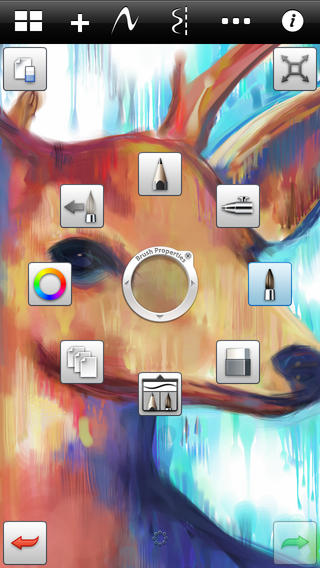 SketchBook Mobile
SketchBook Mobile is a nifty painting and drawing app made by Autodesk for android devices. It includes a suite of sketching tools delivers through an intuitive, well-designed GUI. It can capture ideas as rough sketches, add embellishments to existing work or produce drawings on the go. The paint engine is borrowed form SketchBook Pro, so it offers a wide selection of sophisticated pencils and brushes.
Features:
Full-screen mode to maximize work space
Pen-only mode for pen-input supported devices
Pressure sensitivity support
Touch input not recognized by canvas (menus, panels and tools only).
Multi-touch interface with zoom navigation and two-finger panning
These apps help landscape designers capture and share data, collaborate with colleagues, organize projects and communicate with clients all from the convenience of their mobile devices. The creative tools also allow users to be prepared whenever inspiration hits. Some of the apps are even free, so grab your phone and start downloading!